AI in Smartphones: The Fundamentals
September 3 @ 8:30 pm

-

9:30 pm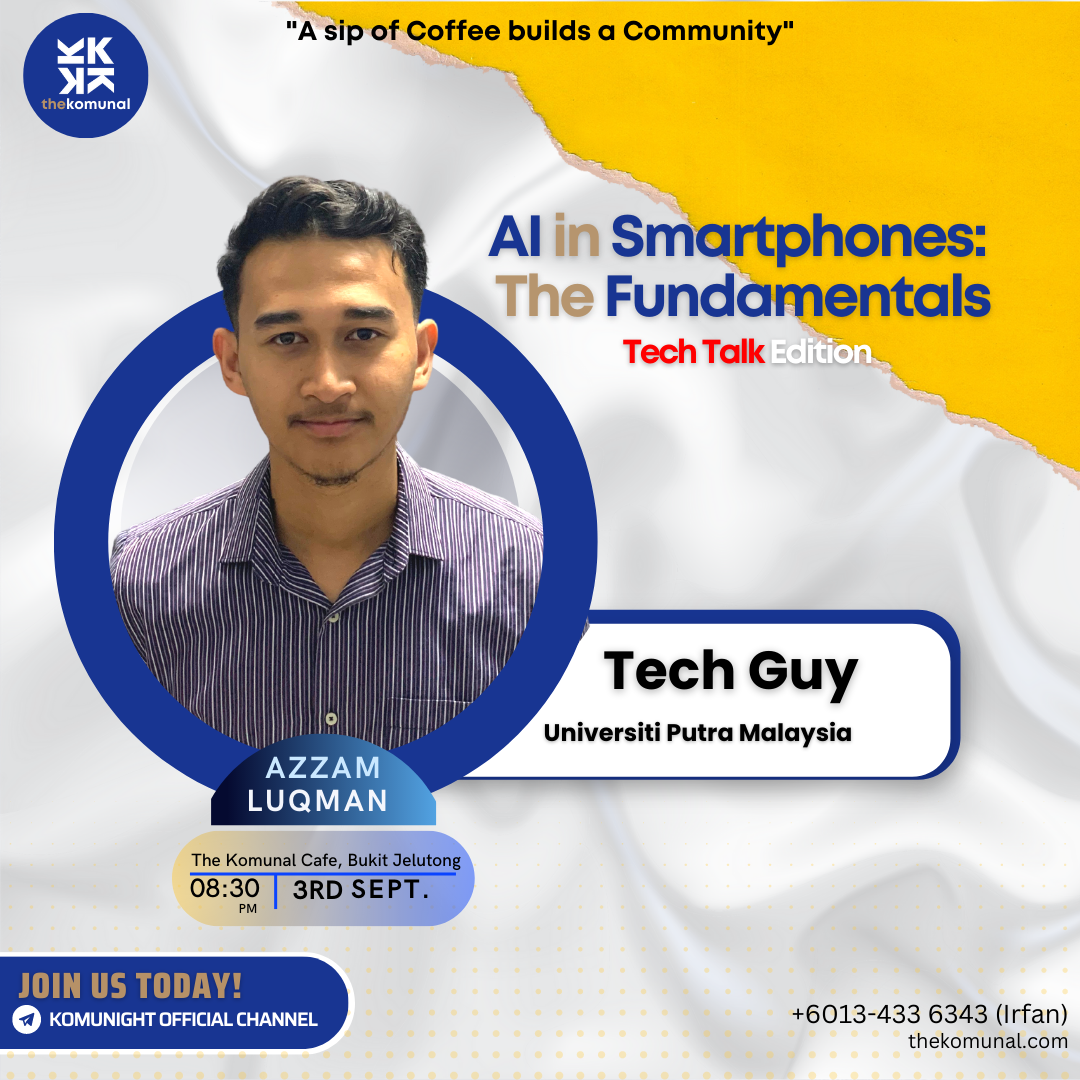 AI, or Artificial Intelligence, refers to the simulation of human intelligence processes by machines, allowing them to perform tasks that typically require human cognitive functions such as learning, reasoning, problem-solving, and decision-making. So what are their roles in Smartphones? Come join us in our 1 hour freemium session!

How AI technology can improve your daily life by performing task with short period of time

Practical session: Get access to current AI that can help simplify your life This is your chance to learn how you can maximize your smartphone features!

Sunday, 3rd September

2030H – 2130H

The Komunal Cafe, Bukit Rimau
50 LIMITED SEATS ONLY!!
Book a seat for you and your friends using the link below! https://docs.google.com/forms/d/e/1FAIpQLSfiSo7oaPEpuRqowRalEDSWpg-haojTFeY7XEw8LXwoQhx3iw/viewform?usp=sf_link
"A sip of coffee builds a community"